Ramadan is finally here and while a quiet lull has settled upon Dubai during the month, brands are anything but calm. This month alters the way marketers and advertisers behave and that's where "the new Ramadan marketing norms" kick in. 
New campaigns pour in during this time of festivity, and we cannot blame brands for that. According to a survey, around 41% of consumers in the UAE spend more during Ramadan.
Believe it or not, Ramadan acts more like a catalyst for marketing, no matter how big or small your brand is. All you need to do is start your Ramadan marketing campaign correctly. 
Here, we will walk you through some effective Ramadan Marketing campaign strategies to get you ahead of your competitors. 
Plan your campaign early:
Business in Dubai gets busier during this Holy month, so it's important to plan your campaign ahead. But if you haven't started yet, it is never too late to begin. Start with brainstorming ideas to make sure that your campaign stays creative, impactful, and aligned with consumer interests. Also, it has to resonate with the Ramadan theme as well.
For example, Nutella noticed that in Ramadan more and more consumers search for traditional dishes like Kunafe. The brand cleverly launched a campaign comprising five videos on its social media channels all over the GCC region during the entire Ramadan, urging consumers to recreate their beloved treats using Nutella.
Maybelline NY Makyaj wa Banat is another great example.
Leverage storytelling with YouTube marketing:
Did you know that 75 percent of the top-watched YouTube videos in the UAE were ads? During Ramadan, people are more attracted to touching stories and brands are using storytelling in their ads to fabricate an emotional attachment with the viewers. 
For instance, Tata Motors has used Ramadan's one of the most virtuous spirits (i.e., Giving) in their touching narrative, 'Katra Katra Neki'. The title means gather every ounce of your goodness. This ad features a group of students who collect a holiday fund by doing odd jobs to help their bus driver get home. The closing lines of the ad were, "You take us to our home every day. This Ramadan, this will take you to yours."
Offer Ramadan discounts and special promotions:
Since Ramadan is considered as an event of generosity and giving back, promoting special Ramadan discounts can entice customers. Brands can also collaborate with other brands to offer collective promotions or donate a percentage of their profit to a charity. This will encourage the viewers to also take part in the charity. This Smiles ad by Etisalat UAE urged people to donate food during Ramadan and it crossed over 2.5 million views.
Start Social Media Campaigns: 
Social media is pivotal in connecting with consumers during Ramadan. In Dubai and other Middle Eastern regions, working hours become shorter and people get more holidays. Consumers mostly spend this spare time using their mobile, particularly social media (source).
In short, social media campaigns can be really helpful in engaging with customers. Here are some types of Ramadan campaigns: 
Ramadan Traditions Campaign:
Start a campaign encouraging consumers to share their favorite traditions such as meals or activities during the month.
Ramadan Spirit Campaign:
Customers can share their values associated with the month of Ramadan in this campaign. It can be their generosity, gratitude, compassion, and so on.
Ramadan Moments Campaign:
Here customers can share pictures or videos showcasing their overall Ramadan experiences, such as making a charity, breaking the fast with their loved ones, or making other people happy.
Brands can start such campaigns on different social media platforms such as Instagram, Twitter, or Facebook. Hashtags like #RamadanKareem or #DubaiRamadan boost brand visibility and engage consumers.
Pizza2Go, in 2021, started a campaign with Emirates Red Crescent to educate its consumers about food wastage by providing ¾ pizza box, which makes up 25% less wastage of food after Iftar.
Join the bandwagon of Influencer Marketing
During Ramadan, Instagram and TikTok witnessed a clear leap in Ramadan-related influencer content. In 2021, there were around 33,395 Ramadan-related posts on TikTok, and the number increased to 61,154 in 2022.
Instagram, nevertheless, showcased around 88,576 posts in 2021. The posts increased by 20.68% during the month amounting to 106, 895 in 2022. Here's how brands in Dubai can use influencer marketing to amplify their revenue during Ramadan.
Charity promoting campaigns
The Big Heart Foundation (TBHF) started a charitable Ramadan campaign with social media influencers. This "Who Am I" campaign supported the idea that people do not need to witness pain and suffering to help others. The campaign does not have any graphic images or videos.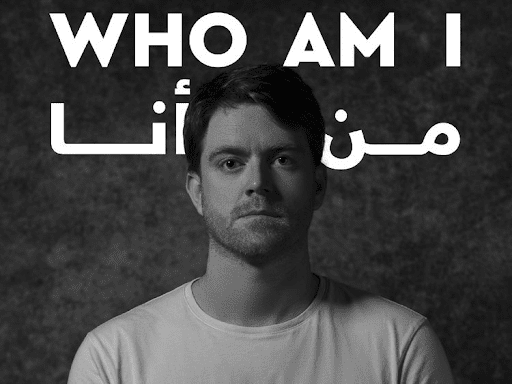 Max Stanton supporting The Big Heart Foundation campaign. Source: Gulf News.
Sponsored posts:
Retailers and brands can pay social media influencers to promote their campaigns on social handles. Sephora worked with Fouz Al Fahad to promote its range of skincare products to her followers.
Influencer events:
Host events with influencers and give a chance to your customers to connect with the brand and invited influencers. FiftySeven Boutique Café in Al Marasy, Abu Dhabi was decked out in the iconic pick of Benefit Cosmetics. The restaurant offered all female diners a specially curated Pink Menu for Iftar and Suhoor.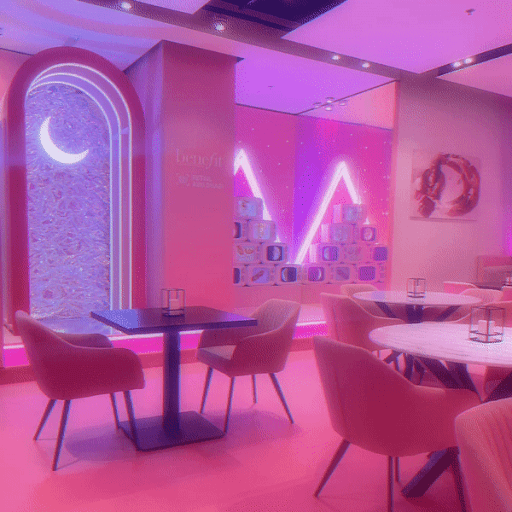 Product Reviews:
Send products to famous community leaders and influencers and ask them to share their reviews with their followers on social media. L'Oreal collaborated with the famous beauty influencer, Huda Kattan, to review its new range of makeup products. 
Such collaborations with famous influencers can help brands increase their visibility, trust, and credibility. Since audiences trust these influencers, working with them will fortify customers' trust in your brand during the Ramadan holiday.
Final Words:
Brands can capitalize on digital marketing this Ramadan by focusing on the values that Ramadan is associated with. Their marketing strategy, be it storytelling, discounts, promotions, or influencer marketing, has to revolve around the notion of caring and sharing. 
More importantly, agility is key. Marketing trends and norms change now and then, so brands need to be flexible in their approach rather than sticking to traditional marketing tactics.
Ramadan Mubarak!